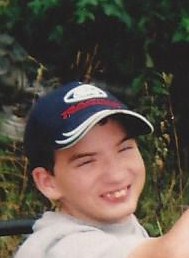 ROBERT HEATH "Robbie" MILLER, age 27 of Athens, Tenn., passed away Friday, February 16, 2018, at Memorial Health Care of Chattanooga, Tenn.
He was a native and lifelong resident of McMinn County, Tenn., and was preceded in death by his Father, Roger Kent Miller. He attended Clay Hill Baptist Church.
Survivors: Mother, Pat Dixon Miller of Athens, Tenn.; Brother, Joshua Miller of Athens, Tenn.; Sister, Christy Miller of Athens, Tenn.; Grandmother, Jo Farris of Athens, Tenn.; Two Nieces, Jocelyn McDonald and Leah Cranston; Several uncles and aunts.
Funeral services will be 8:00 P.M. Monday in the Chapel of Laycock-Hobbs Funeral Home with Rev. Paul White officiating.
Interment will be 11:00 A.M. Tuesday in Tranquility Cemetery. Active pallbearers will be Josh Miller, Gabe Morrow, Travis Morrison, Jeremy Dixon, Corey Davis, and Parker Fugate.
The family will receive friends from 6-8 Monday at the funeral home.
​**Please use the form below to send condolences; we ask that you reference the loved one's name in the subject line - Thank You**​